Revolutionary new app unlocks cultural venues for deaf people
A unique app is unlocking cultural venues for deaf people – starting with the world of master storyteller Roald Dahl.
Sign language is the preferred language for many deaf people, and the Signly app, now in use at the Roald Dahl Museum and Story Centre, delivers smart signed content directly to the user's device. The visitor simply opens the app and points it at a Signly logo to play the relevant video. Sign language interpreters appear via the app, as if the visitor had brought their own interpreter along in their pocket.
At the Museum, Signly users can for example, aim their smartphone at the Signly label positioned near Roald Dahl's writing chair to get signed content about the exacting daily routine he followed to create his famous tales. Users can enjoy the venue without having to make their 'special needs' known.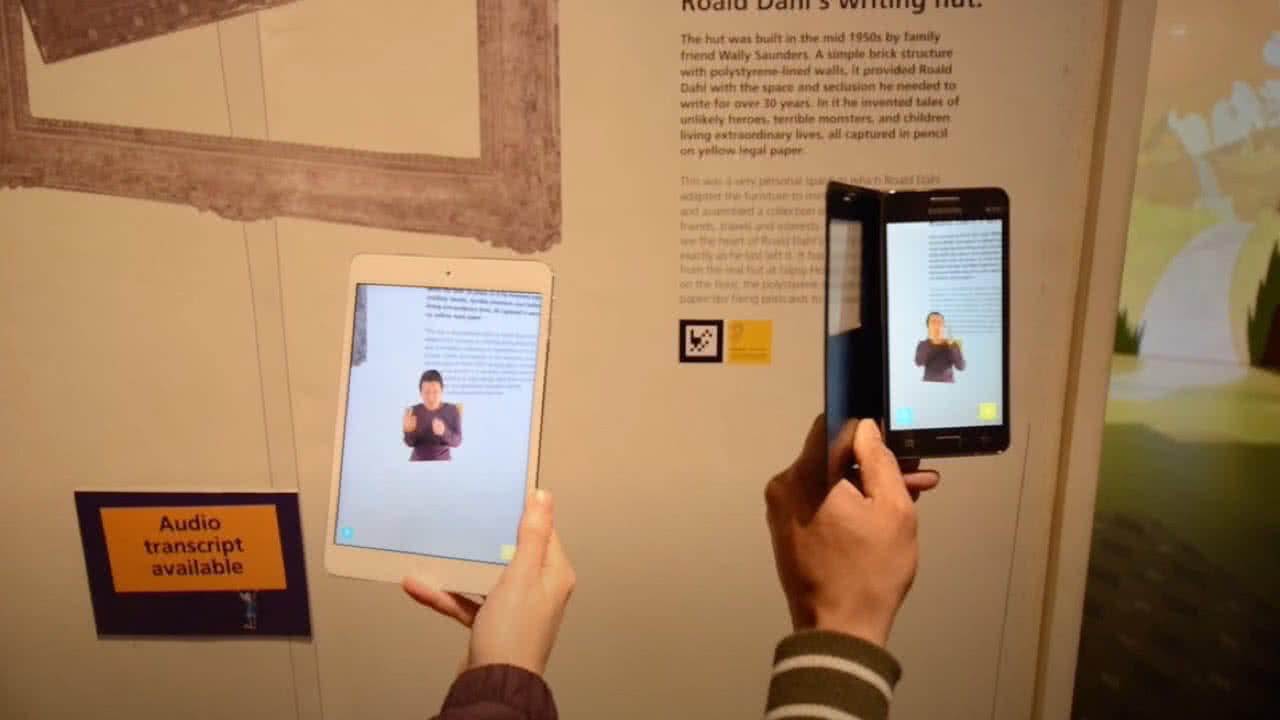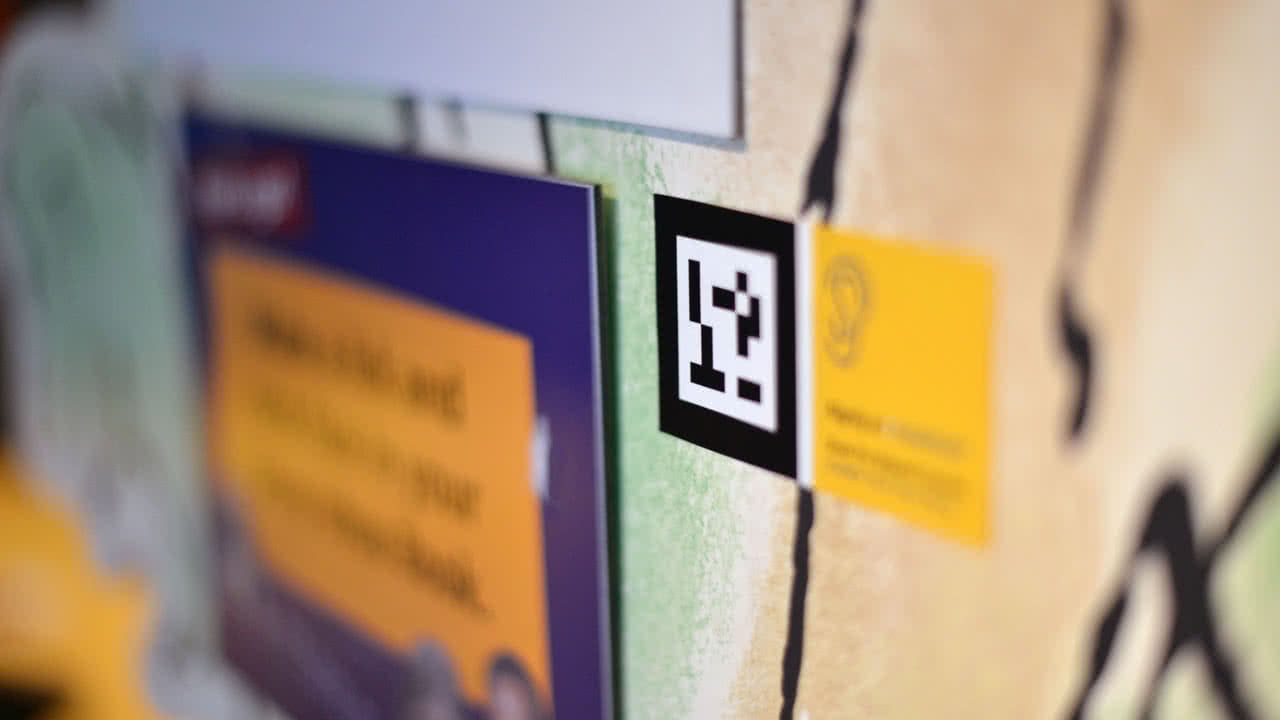 Signly was conceived and developed by Mark Applin, founder of Intermedia, and Deafax, a charity committed to transforming the lives of deaf people through technology. The Roald Dahl Museum in Buckinghamshire, UK, is the first venue where visitors can use Signly. The Museum supported the creation of the app and facilitated on-site user testing to improve the app experience. Museum Director, Steve Gardam said:
"We're delighted to have been the first venue to trial the Signly app, as we strive to make our museum more accessible for more people. We love how Signly allows you to look 'through' your smartphone and still see the museum on the other side. Roald Dahl's own inventiveness led to the creation of the Wade-Dahl-Till valve to help people with hydrocephalus. Signly is entirely in this spirit of working together to find creative and practical solutions".
Signly is filling a substantial gap in the market. Users with hearing problems say the technology has 'added a new dimension to our lives' (Faye, parent of deaf child). Nine million people in the UK have hearing difficulties. There are 45,000 deaf children. With 90 per cent of deaf youngsters born to hearing parents, Signly is the gateway to the perfect family day out.
"Good idea. They are helping deaf to understand."
- Deaf child, aged 8